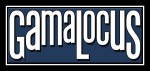 The Developers
GAMALOCUS STUDIOS
Gamalocus Aps was founded June 2001 and specializes in developing games for the Internet. The game "Call of the Warlords" was first created as a boardgame in 1989 and has since been played, tested and expanded to become the strategygame, which was first launched online for closed beta in March 2001. The first official version was released in April 2002. The sequel Call of the Kings, The Mirror Black, will be released in 2008.


Board Members
Frode Greisen
Christian Fonnesbech, CONGIN
Lars Nielsen, Gamalocus ApS
Emanuel Greisen, Gamalocus ApS

Address
Gamalocus Studios
www.gamalocus.com
Istedgade 95, 4th
1650 Copenhagen V
Denmark - Copenhagen
tlf. (+45) 26135303
E-mail. info@gamalocus.com


Publishers & Partners

The vision of this studio is to supply quality entertainment and to focus on the real strengths of multiplay on the internet: Communication and diplomacy. The projects have in the past been sponsored by Seed Capital A/S, Denmark and the MEDIA Programme Europe.

We are looking for favorable marketing deals, and we hope that a publisher browsing through this page also will take the time to review the game and contact us for more information.

Impressed by the potential of the project and its dynamic development team? We are on our way to big things, so if you are interested in a business arrangement, contact Project Director Lars Nielsen now!
Job Opportunities

The Call of the Kings development team is always in need of talented people. Below you will find our currently available job opportunities.


Artists Needed

We are constantly building our database of freelance 2D, 3D artists, illustrators and sound designers.
Send us an e-mail at recruit@gamalocus.com with a link to samples of your work and we will get back to you as soon as possible.