ll successful rulers have a body of spies, saboteurs and deadly assassins. Underground resistance can be initiated in the cities of other players, allowing for subversive activities like theft, sabotage and propaganda.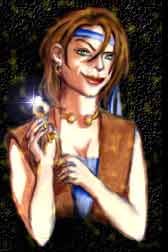 Gold and magic items can be stolen, projects destroyed and ships burned. The city guards are on the lookout for illegal operations, but the best agents will always have a chance of getting close to the king, his heirs and commanders. From there, infiltration, bribery and assassination are amongst your options!
The greedy Lord might even try to use the fear of hired assassins to intimidate his own mercenaries and in that way get away with paying them smaller salaries.
Some wise opponents will be wise to build large walls around their cities, but that wont stop you from sending swift raiders to steal supplies and gold from the unprotected countryside.